Espen Austestad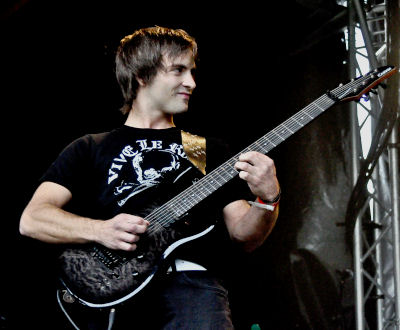 Instrument: Guitars

From: Bergen, Norway

Equipment:
Carvin 6 & 7 string guitars, ENGL amps, TC Electronics and Dunlop effects, GHS 10-46 & 10-58 strings




Biography:
"I started playing the guitar at the age of 13 as my older brother had a classical one. He introduced me to The Beatles and I wanted to learn playing like him. My first guitar was a steel string acoustic that my grandfather bought to me for Christmas, which resulted in my first electric guitar a few years later. After receiving the electric guitar I started practicing for many, many hours a day. Riffs, techniques and blues improvisation as well as songs of the bands that inspired me".


Music of Choice and influences:
Dream Theater, Guns n' Roses, Metallica, Iron Maiden, Children of Bodom, Planet X, Masterplan, Gamma Ray, Edguy, Symphony X, AC/DC, Bullet for my Valentine, Testament, Black Label Society, Led Zeppelin, Black Sabbath, Evergray, Airbourne, Steve Vai, Yngwie Malmsteen, Paul Gilbert, Gary Moore, John Petrucci, Michael Romeo, Greg Howe, Mark Knopler, Stevie Ray V. and much more...