Tore Christer Storlid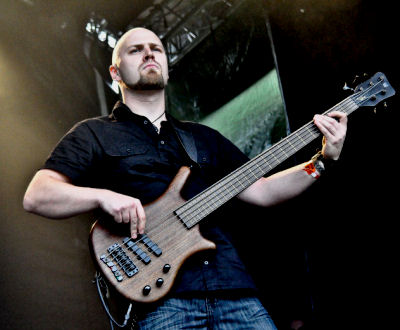 Instrument: Bass

From: Bergen, Norway

Equipment:
Warwick and Fender 5 & 4 string basses, Hartke amps, Boss pedals, Fender and D`Addario strings




Biography:
"I started playing the guitar at the age of 11, when I learned the basics from a weekly TV-show called "Learn to play the guitar". After a short while, I expanded by picking up a fretless bass that my father had borrowed for his own musical experiments and I started learning my favorite songs on that one. At that age I always thought my father's basses were interesting and cool, but it really started out with that specific fretless. I got my first bass at the age of 14, a Fender Prodigy which I still use. In the following years I was mostly into the hard-rock and metal genre, though I`ve always loved all kinds of music. It wasn't before later on within the discovery of progressive music, that I found my missing piece in the puzzle. Dream Theater was the first band that opened my mind, especially in the technical way of playing. During the later years, I`ve developed a love for progressive bands of the 70`s for their greatness in composition".


Music of choice and inspirations:
Metallica, Guns`N Roses, Alice in Chains, Nirvana, Pantera, Sepultura, Genesis, Camel, King Crimson, Spock`s Beard, The Flower Kings, Pain of Salvation, Planet X, Weather Report, Ayreon, and the list goes on and on within the progressive and fusion based genre. And of course, I do also get my inspiration from other genres, but this is the most relevant ones..